Insurance Bad Faith Attorney in Phoenix, Arizona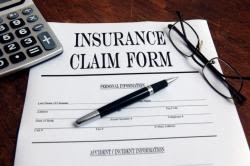 The Workers Compensation System was designed to protect the injured worker. When an employee gets injured on the job, he or she is entitled to be taken care of appropriately so that they can fully recover and get back to work if possible without substantial hardship.
Unfortunately, many times insurance companies seem to focus solely on their own bottom line at the expense of the injured worker. Sometimes cases are closed without any legal justification to do so. Other times, there is an unreasonable delay in approving certain medical care or even medications. The effect can be devastating to the injured worker.
Whether you have been denied monetary benefits or medical care, you potentially have a bad faith case in addition to workers' compensation. At Greenberg Law Center, LLC we will thoroughly review the circumstances that led to your hardship and determine whether the insurance company may have committed bad faith as well.
When you obtain insurance – be it homeowners insurance, car insurance, or medical insurance – your hope is that when something goes wrong, you're covered. When an emergency hits, you may take comfort in the knowledge that your insurance policies will protect you financially.
Sometimes, when an emergency strikes, your insurance provider will look for excuses to pay you as little as possible for your claim; and in some cases, you may come away with nothing at all. Suddenly, you're in the midst of a crisis, wondering how you'll pay for medical expenses, afford property repairs, or be able to replace damaged goods. If you're entangled in an insurance claim dispute, it's important to speak with an attorney who can offer you support and legal options during this frustrating time.
Here to Help
Greenberg Law Center, LLC understands how scary it can be to go up against a major insurance carrier. That's why Greenberg Law Center, LLC is dedicated to providing you with a full array of services to battle the insurance company on your behalf.
Don't handle your insurance company dispute alone. Call now to see how Greenberg Law Center, LLC can help you with your claim.